All For Web For All
Problem
Designing the web for people with physical impairments and disabilities has been overlooked for a long time. With the rise of the WCAG Guidelines and lawyers cracking down on inaccessible websites, more and more of an effort is being made to ensure sites are designed to be accessible to everyone, as they should. However, the WCAG Guidelines are hard to understand, with duplicate content in multiple areas and an unclear path to accessibility.
Solution
A website that breaks down the key components of the WCAG to make it easily consumable and implementable. I designed a website called All For Web For All, and dissected and grouped the key components of the WCAG and wrote them into specific pages with a high level overview, online resource links, and detailed description and implementation.
Design
The design was intended to have optimal contrast, using off-black and white colours.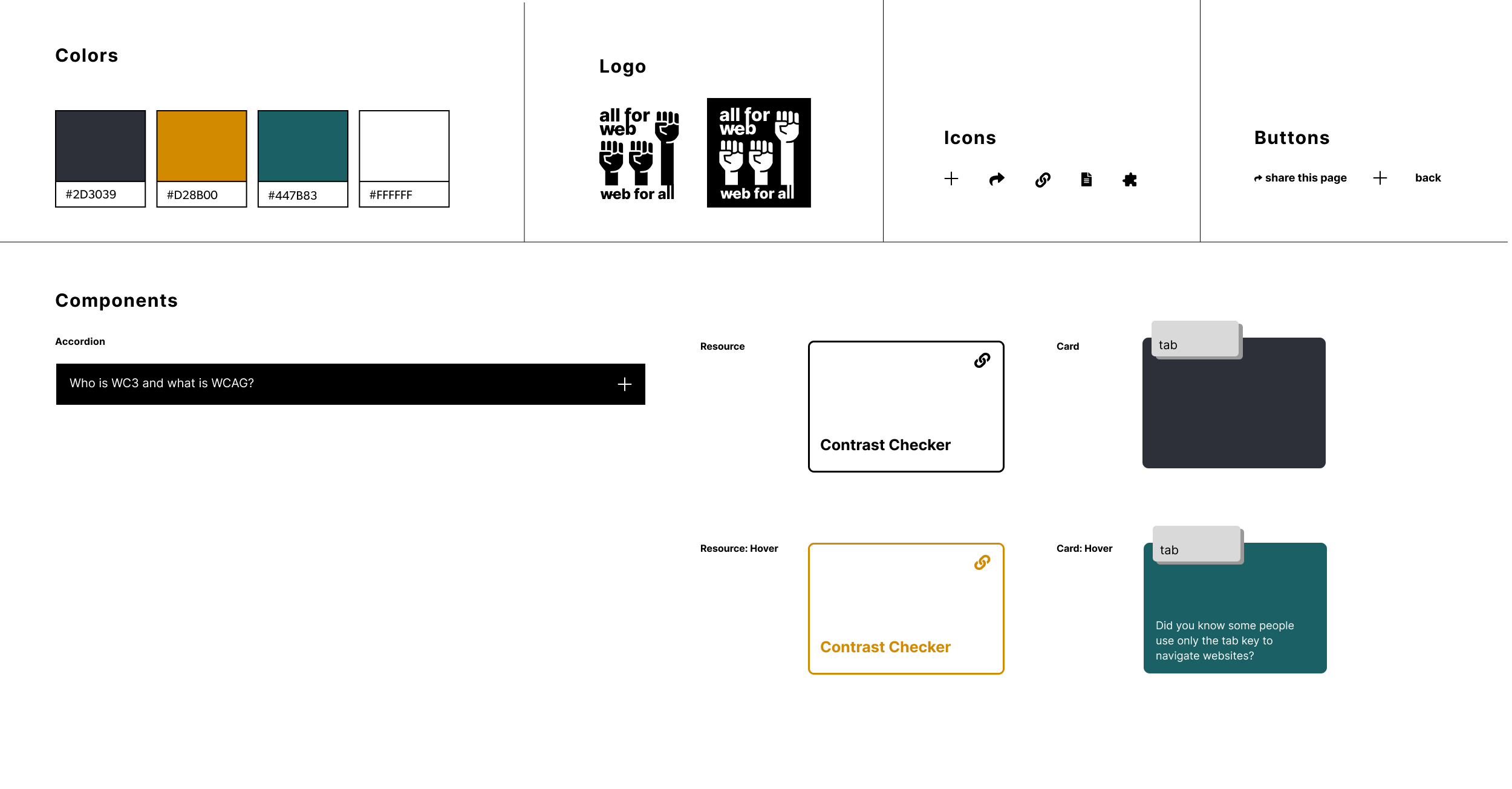 The home page is a clean grid view of all the primary components and actions needed to optimize your site for accessibility. The cards open up to individual pages that explain in detail the meaning of said action and the steps and resources that can be used for ease of implementation. 
The other pages serve to supplement the home page. One page explains what exactly the WCAG is, as well as having a resource hub or all accessibility resources for quick finding and a contribution page for those to help reach out and improve the site.
Client
All For Web For All